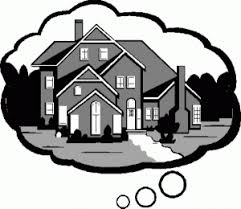 DREAMING OF A HOME?
Here is a basic outline of Michigan First-Time Home Buyer Programs
National first-time home buyer programs:
Conventional mortgage
VA loans
USDA loans


MSHDA highlights and eligibility requirements:
HIGHLIGHTS
Available for credit scores as low as 640

Alternative credit review is available for some borrowers who have no credit score

The minimum down payment is 3% and down payment assistance is available

Available to first-timers as well as repeat home buyers in economically disadvantaged targeted areas such as the cities of Detroit, Grand Rapids, Flint and Dearborn, etc.

You have your choice of conventional, FHA, VA or USDA loans
ELIGIBILITY
The home has to be your primary residence

There are sales prices and income limits that vary by location

Overall debt-to-income ratio of 45% or less

You must attend a home buyer education course if you receive down payment assistance

You have to contribute at least 1% of the loan amount, even with down payment assistance
MSHDA Down Payment Assistance:
WHAT YOU NEED TO KNOW
The Michigan State Housing Development Authority offers down payment assistance to people who buy their homes under the MI Home Loan and the MI Home Loan Flex programs. It comes in the form of a loan with no monthly payments. The Michigan Down Payment program offers down payment help up to $7,500.
*This is general information for those seeking to purchase a home in 2019. It is our good pleasure to assist you fully with your home buying purchase and needs. Phone our office for any ?'s ---586.949.8300---